Start with a Strategy, Then Move Mountains
Our project approach encompasses all the various elements that are necessary in a project to turn your business vision into reality. We partner with our clients to understand their business goals for the short and long-term so we can effectively build and manage a solution that solves immediate and future-proof needs.
Recognizing that no project is the same, we take a tailored approach to understand the uniqueness of our clients' businesses, create a plan, and execute it effectively while incorporating industry best practices. We provide optimum collaboration and transparency across multiple teams working together to achieve the same goal.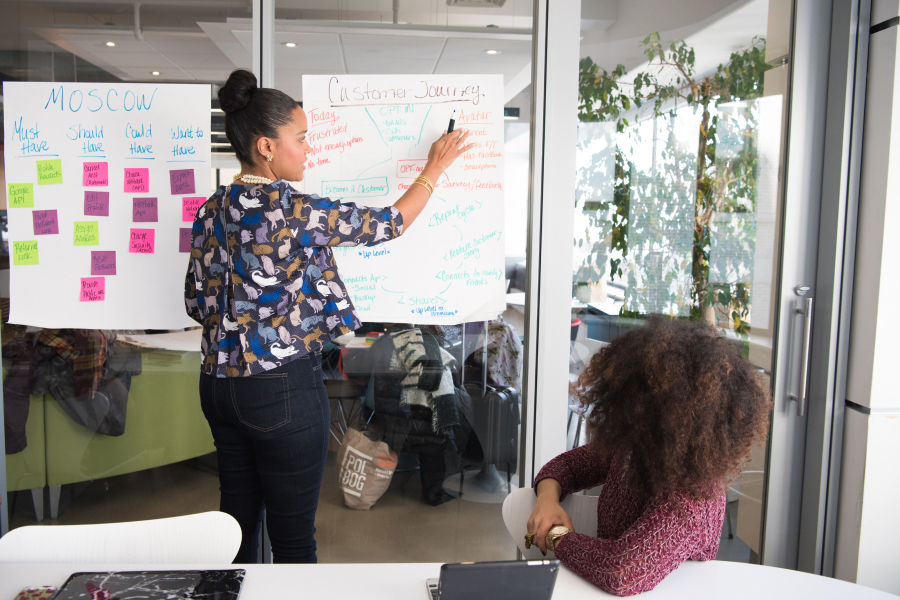 Our team prioritizes collaboration with our client team(s) to ensure we make our way through the project phases efficiently. We focus on setting up a plan for collaboration upfront, which sets expectations for how the team will communicate and collaborate on the essential and ongoing activities of the project. This may include project status updates, routine team meetings, milestone and deliverable updates, document management/storage, development progress reporting, and change management.
We recognize how critical it is to comprehend the problems we are solving for. Our focus during the discovery phase is comprised of understanding and defining business needs with a focus on the end user. With these components identified, we gain insights into what aspects of the problem need to be prioritized and use these to support the creation of a project roadmap for successful execution.
Current + Future State Analysis
Business Requirements Analysis
Technical Requirements Analysis
Project Roadmap Definition
Ready to take your business to the next level? Let's get started.