Elevate Your Digital Marketing Strategy
Leverage digital marketing channels to grow your business across multiple platforms and better engage with your audience. With expert solutions and services, take advantage of proven digital strategies to boost your company's online presence and optimize your website for search engines. Create engaging content and explore marketplaces to generate leads, opportunities, and conversions for your business.
Through effective digital marketing, our team of experts will help your business reach more customers and prospects at scale while tracking and measuring key metrics to help your company reach its full potential. All marketing processes begin with exploring and researching. We communicate and collaborate with your team in finding the best and most efficient strategies to reach your specific audience.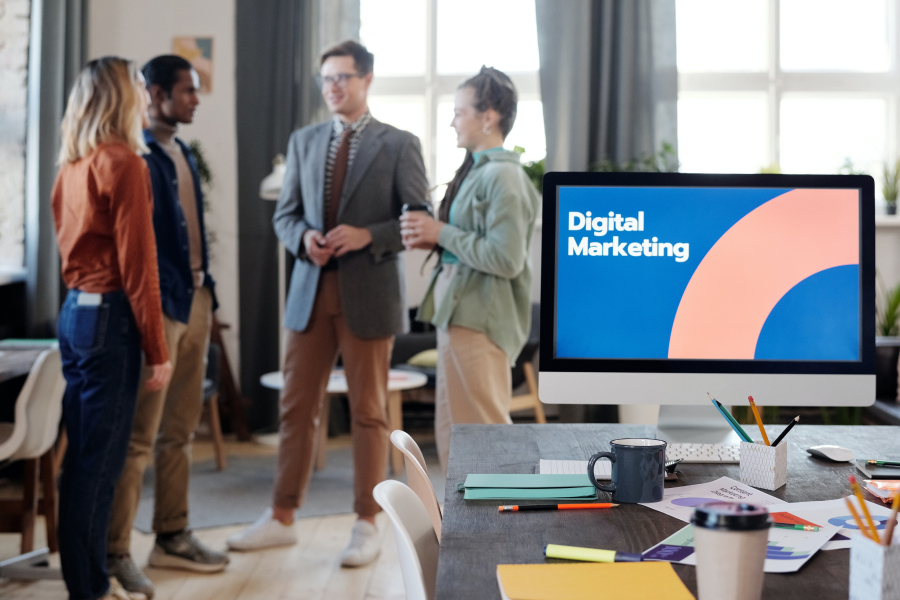 With the right digital marketing strategy in place, you can successfully improve your online visibility. Promote your business's products or services and convert more prospects with an effective email channel infrastructure and email marketing automation. Grow your organic search ranking and help more users discover your content. Drive better visibility and visitor traffic to your website through search engines.
Through website enhancements and testing, improve the customer experience with an omnichannel approach and generate more leads for your business. From product assortment to pricing strategies, get set up and ready to sell on major marketplaces. Identify your customer personas and their buying journeys to serve the most relevant content and products you have available to offer. Explore how you can reach new customers and increase sales on multiple online channels.
Email
Search Engine Optimization (SEO)
Personalization
Paid Ads
Conversion Rate Optimization (CRO)
Marketplaces
Ready to take your business to the next level? Let's get started.