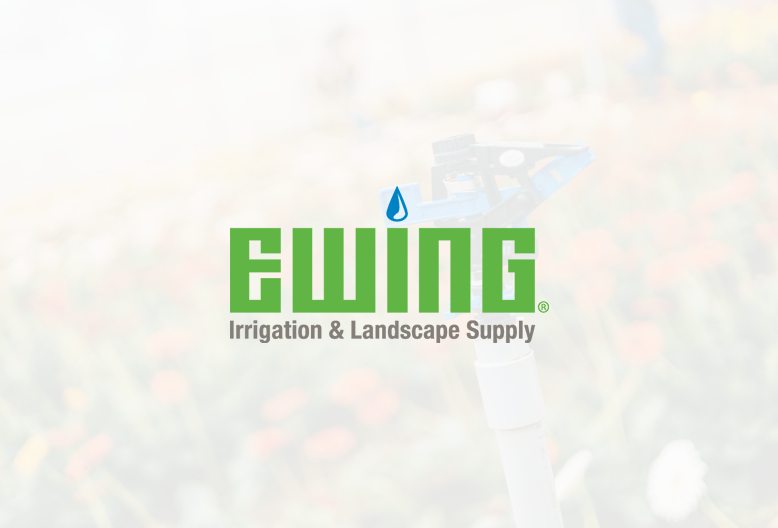 Ewing Irrigation Enables Curbside Pickup and Convenient Buy Online and Pick Up In-store Experience for Customers
With a focus on water conservation and sustainable solutions, Ewing Irrigation & Landscape Supply is the largest family-owned supplier of landscape and irrigation products in the country. The company provides landscape, irrigation, golf course, and sports field professionals with the supplies and parts they need to create green environments. Located across 200 stores nationwide, Ewing Irrigation also delivers hands-on training to over 3,000 irrigation and landscape professionals each year.
While the company had an existing eCommerce site, it was facing multiple challenges with speed and reliability as well as issues with its ERP integration, shipping options, order updates, and multi-store inventory. Looking to address these pain points and migrate its site to a better ERP system, Ewing Irrigation was ready for a new B2B eCommerce solution that would allow it to maximize its online and offline commerce potential and improve the shopping experience for its B2B and B2C customers.
Logged-in account users have the option to search and buy products online at the location level and pick up in-store from their local branch to complete a seamless online to offline buying experience.
The Silk team got to work on the data migration and helping Ewing Irrigation remap their data on its eCommerce site. From improving the navigation of the robust category structure on the site to integrating with 3rd party search and payment services, the features and customizations Ewing Irrigation needed for its new site were carefully implemented. Two main features on the project for Ewing Irrigation to meet the demands of its customers included the lists & assemblies and location finder.
With this B2B feature, Ewing Irrigation's B2B customers can easily maintain and manage lists and assemblies for their ongoing B2B projects and orders. Lists are used to define a set of SKUs, irrespective of quantity, that a user can access and turn into a quick order form. Users associated with an ERP account can see all account-wide lists, in addition to their own lists that are not assigned account-wide. Besides lists, Ewing Irrigation customers also have access to create an assembly, which specifies a set amount of quantity for each product line item assigned.
Utilizing the ability to create and add to a new list or assembly from the product detail page, product listing page, shopping cart page, and corresponding my list/my assemblies page, customers can easily assemble multiple products together and save each set of products for quick ordering and future reordering.
Buy Online and Pick Up in Store
Leveraging data driven by the ERP system, Ewing Irrigation's location finder feature enables logged-in customers to easily search for products at their nearest location and receive options for convenient curbside or in-store pickup. After determining a preferred location, users will be able to see real-time inventory for their local branches, identify in-stock products, and view any corresponding shipping and minimum order quantity restrictions.
By enabling this feature for users to shop by location with real-time data, customers are given the opportunity to search and place orders from the comfort of their own home and safely collect the items ordered at their local store branch.
Following a timely launch, Ewing Irrigation has successfully improved the buying experience for its customers and is receiving a steady influx of online orders every month.
The Silk team continues to work closely with Ewing Irrigation on ongoing feature additions and enhancements to support its growth after the initial site launch. These include single sign-on for managing invoices within the eCommerce platform and a 3rd party integration for product recommendations.
Ready to take your business to the next level? Let's get started.