Top 5 Marketing Trends in China

If you're an online retailer who's ready to expand your business into international markets, look no further than the world's fastest growing eCommerce market: China.
China has grown into the biggest eCommerce market in the world. Last year, online sales of physical goods topped $1.52 trillion. And, according to a joint report by consultancy Bain & Co. and Alibaba's Tmall Luxury unit, by 2025 China will become the world's largest luxury market.
A robust economy and higher incomes tell only part of the eCommerce success story. Chinese merchants and consumers are some of the most tech savvy in the world. They have an appetite for innovation, view shopping as a form of entertainment and are game to try new types of promotions. For instance, Chinese influencers (generally referred to as KOLs) have taken social selling to new levels. According to official data from the Ministry of Commerce, more than 24 million live streaming marketing events took place in China in 2020.
And it was Chinese students at Nanjing University who, in 1993, came up with the concept of Singles Day (11/11) as a sort of anti-Valentine's Day where people buy stuff to celebrate being single. It has since grown into a global phenomenon and the biggest shopping event in the year. Last November, Alibaba reported more than $74 billion in sales over the 11-day shopping extravaganza, dwarfing the Amazon Prime Day revenues of $10 billion.
American retailers can enjoy tremendous success in this trillion-dollar market and have a lot of fun in the process. Sadly, too many don't embrace the wonderful culture, however. Forbes reports that only half of senior American marketers have "designed local strategies specifically for the Chinese market, and almost one in five admitted to having little to no understanding of China's marketing practices." This is a shame, as the modern Chinese consumer, per a Kinsey study, is eager to experiment with new products and services.
China isn't just a lucrative market for online retailers, it's an opportunity for marketers to stretch their creativity and launch highly entertaining sales experiences. Here are some of the coolest marketing trends that are popular with Chinese consumers:
Digital Red Envelopes
The Chinese New Year red envelope is a traditional gift for children during Chinese New Year.
In 2019, the app, WeChat launched a Holiday Red Envelope, allowing users to include holiday greetings and stickers to a money gift in a customized gift package.
Since then, the tradition of digital red envelopes has grown into an effective marketing strategy. From random draws to limited time promotions, sending out virtual red envelopes effectively engages Chinese shoppers to sign up, share with friends, and conduct mobile payments quickly.
Short Video Marketing
Chinese video sharing apps like Douyin and Kuaishou are on the rise, creating new channels for brands to grow their customer base and brand awareness through engaging content.
Douyin, China's version of TikTok, has over 600 million active daily users, and its 22 million content creators have earned more than 41.7 billion yuan ($6.15 billion) on the platform. American brands, like Michael Kors and Pizza Hut leverage Douyin to reach China's all-important Gen Z consumers.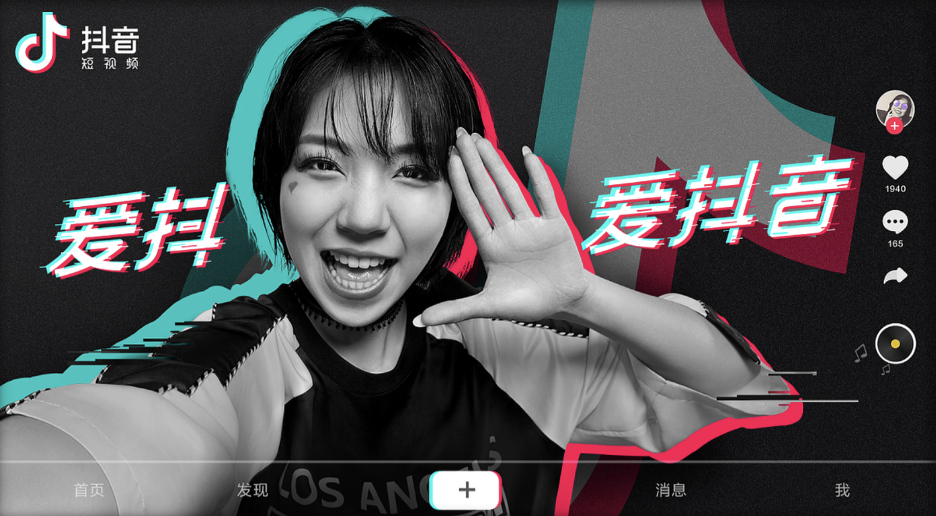 Meanwhile Kuaishou, a short video and live streaming app, has launched its own shopping festivals, formed numerous retail partnerships, and collaborated with many social media influencers to drive traffic to the platform. As a result of these initiatives, Kuaishou has reported that its gross merchandise volume (GMV) has grown 8x over the past year, bringing in an eye-popping 332.68 billion yuan ($51.44 billion).
Chinese Influencers and Key Opinion Leaders (KOLS)
Brands are working with Chinese influences and key opinion leaders (KOLs) to create sponsored videos and content that drive product trends and must-buy items among their fans and loyal followers.
There are a few reasons why China is a unique opportunity for KOL-based marketing. To begin, Chinese consumers spend more time on the internet than consumers in any other market. KOLs also have a higher level of trust among their followers, and they go to great lengths to demonstrate their authenticity. And, like consumers everywhere, the pandemic forced people in China to stay home, and the numbers of people who flocked to live-streamed shopping events as a way to pass their time shot way up.
KOL's are an effective way to reach and engage audiences. According to EqualOcean research, sales revenue from influencer marketing is growing 12% CAGR, and will top CNY 100 billion (about $15 billion) in 2023. Finding the right KOL to work with can help your brand gain a foothold in this important market.
WeChat Mini Program
WeChat mini-programs (MPs) are sub-apps within the WeChat ecosystem, and they're used by Chinese consumers to pay bills, play games, and buy a range of fashion and other consumer items. Think of them as "instant apps" that are easily embedded into WeChat, and can be launched at a fraction of the cost of building an app. The number of mini-apps has dramatically increased since their introduction in 2018, and are giving rise to what some are calling the "post-app age."
This past year, many fashion brands leveraged WeChat MPs to help Chinese consumers fight the pandemic isolation blues. These brands launched effective social and flash marketing campaigns that provided "retail therapy" to consumers stuck at home.
But it's not just fashion brands. WeChat MPs can serve as a built-in store for any brand. In 2020, sales that stemmed from a WeChat MP doubled, generating $250 in sales revenue.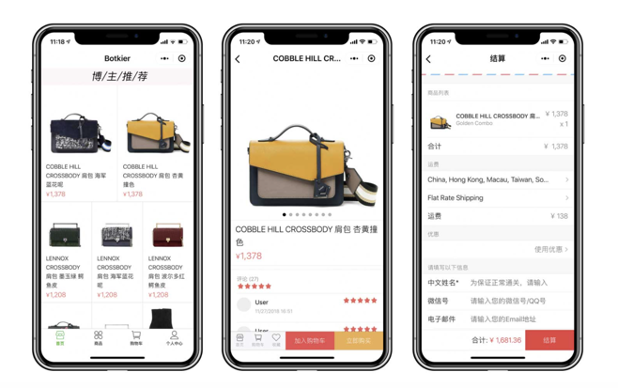 Social Commerce
Social commerce is growing at an unparalleled clip in China. According to research by eMarketer, social commerce in the country is growing at a 30.5% CAGR, and will top $392.2 million this year.
Pinduoduo is an e-commerce platform that offers a wide range of products from daily groceries to home appliances. The platform's popularity stems from its integration of social components into the traditional online shopping process — a feature the company calls the "team purchase" model. Here's how it works: Users share product information from Pinduoduo on social networks such as WeChat and invite their friends and family to form a shopping team to get a lower price for their purchase.
Clearly Pinduoduo has hit on a popular trend; last December Pinduoduo reported a 97% increase in revenue, earning over $821 million in merchandise sales. The upward trajectory in sales is no surprise given that there are more 340 million shoppers on Pinduoduo who share content and prompt group sales. It's so effective that brands like Huawei and Apple have launched their single-brand stores on the platform.
Partner with Silk
The Chinese online retail market is truly one of the most vibrant and creative markets in the world. Don't be like one of the marketers Forbes describes. Success requires more than a desire to sell to consumers there. Smart marketers need a solution that is infused with an in-depth knowledge of the region's consumer behaviors and operations. You'll also need to leverage the right resources that seamlessly fit into the ecosystem with localized language, user experience, payment, and logistics support.
Silk has deep roots in China, and has an unparalleled understanding of the culture, emerging sales tactics, preferred technology, and consumer mentality. We can help you succeed.