B2B eCommerce Solution on BigCommerce or Magento for EPICOR ERP, Prophet 21, & Eclipse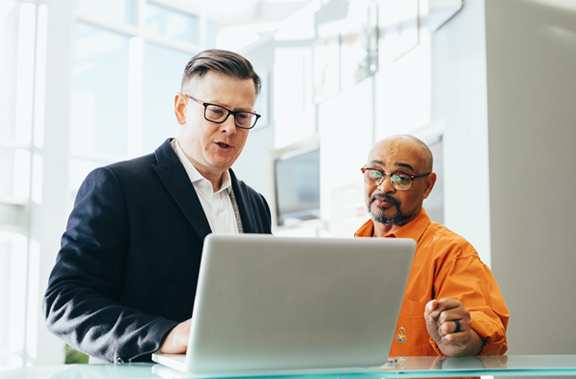 B2B Channel Support
With consumer-like ease of use and deep functionality, offer business customers access to special pricing and price lists, quick reordering, and make payments on accounts.
Full ERP Integration
Don't manage contrasting databases. Get a Magento or BigCommerce solution that seamlessly integrates with Epicor ERP, P21, or Eclipse so you can easily use your existing product data for eCommerce.
Compelling Storefronts
Quickly launch an attractive and simple-to-use eCommerce site that is personalized with your own branding and equipped with key B2B features in less time and within budget.
End-to-End B2B eCommerce Solution for Epicor ERP Users
Go to market quickly with a comprehensive eCommerce solution built for manufacturers, distributors, and retailers that is tightly integrated with Epicor ERP, Prophet 21, or Eclipse. Leveraging the powerful Magento or BigCommerce platform, grow your business, improve customer loyalty, and drive more revenue from new and existing customers with an optimized eCommerce site. Deliver an innovative online customer experience and generate new business with an end-to-end B2B eCommerce solution built on the world's top commerce platforms.
Choose a Best-In-Class Epicor ERP Ecommerce Solution for your Business
Elevate your B2B business with a complete eCommerce solution fully integrated with your Epicor ERP, Epicor Prophet 21, or Epicor Eclipse software. Backed by a proven track record of successfully integrating Magento and BigCommerce with popular ERPs to drive business growth, effectively connect your online store with your backend systems to easily sync and manage your data and business processes. Get a free quote today!
Ready to take your business to the next level? Let's get started.